Sundays – Check out the ZOOM message below!
Sunday Small Group – Meets in the main educational building from 9:15am to 10:15am.
Wednesday Nights – on Hiatus
Wednesday night is a time for worship, discipleship, and building relationships. We meet in the Student Center from 6:30pm to 7:45pm.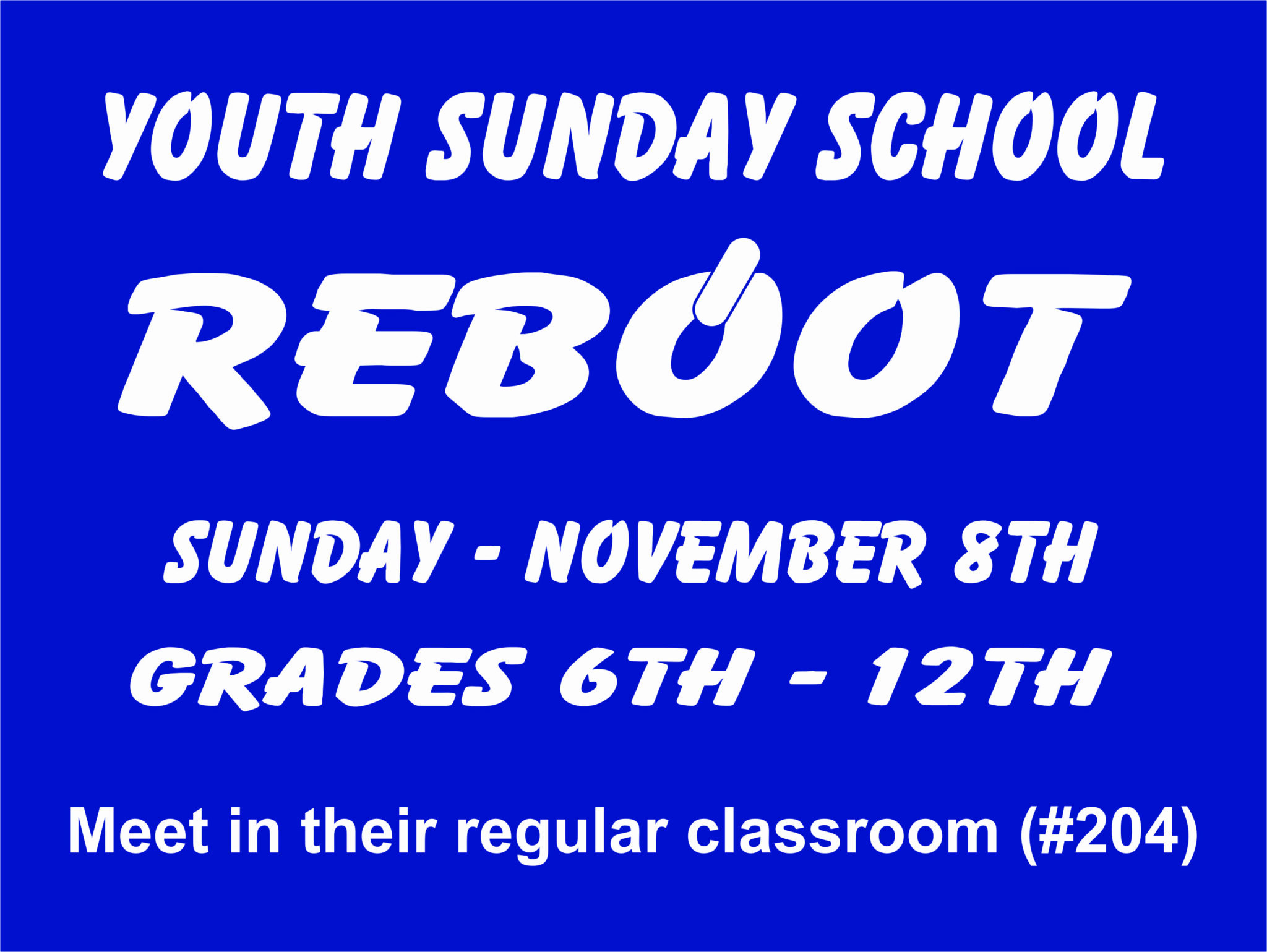 Youth will meet in their regular classroom (#204)
Can't make it? No problem! Bro. Ben will also have the class on ZOOM
Questions? Contact Bro. Ben at 706-977-0197
Bible Study Series on Wednesdays
ZOOMING ON WENDNESDAYS at 5:00pm (Time changed) for Discipleship & Relationship Building
To get the Zoom sign-ins for the Wednesday or Sunday sessions, or if you have questions, contact Bro. Ben at 706-977-0197.
Please continue to pray for those in need during the COVID 19 quarantine and continue to observe social distancing.
Upcoming Youth Fellowship Events:
Currently no events have been scheduled due to COVID
Please check back for more details!
 Questions? Contact Ben Hale, Student Minister at 706-977-0197
About youth events: All teens must have a signed permission slip from their parent(s) or guardian to participate in student ministry events off campus. Families with multiple teens in the student ministry can use one permission slip listing their children's names.
Important: A Medical History/Release form for each individual teen must be on file at the church in order to participate in youth activities. If you have not turned in a Medical History/Release form for this year (2020), please do so before your teen(s) go on the next event. You can down load that form here – Youth-Medical-Release
Payments for all youth events can made by using our online giving app; using our mobile giving app which you can download from your app store (enter "Secure Give" then select Central Baptist Church); using our Ipad Kiosk located in the church lobby, or give cash/check (made out to Central Baptist) to Bro Ben Hale, Student Minister. ALL payments must be made prior to the event. 
Want to make a payment now? Just click here https://app.securegive.com/CBCCOLUMBUS
Opportunities for Service: Due to the current health situation, we are not having PowerHouse but when we start back up, your help will be greatly appreciated!
We have an opportunity to help during Powerhouse during our 10:30am Sunday Worship service. If anyone is interested in helping, please see Ben and he will get you added to the list to serve To learn more about our Youth program and upcoming events, contact Ben Hale, Student Minister via email – Ben@cbccolumbus.com or text him at  706-977-0197.
Putting ACTION to their FAITH. Team work is what it takes!
The Youth teamed up with Kids Central (children's ministry) and helped bake cookies to share with our neighbors and friends. Just one easy way to love your neighbor! 
"Thou shalt love thy neighbour as thyself. There is none other commandment greater than these." Kids and Teens had a fun night.