Sundays
Sunday Small Group – Meets in the main educational building from 9:15am to 10:15am.
Wednesday Nights
Wednesday night is a time for worship, discipleship, and building relationships. We meet in the Student Center from 6:30pm to 7:45pm. 
Upcoming Youth Fellowship Events: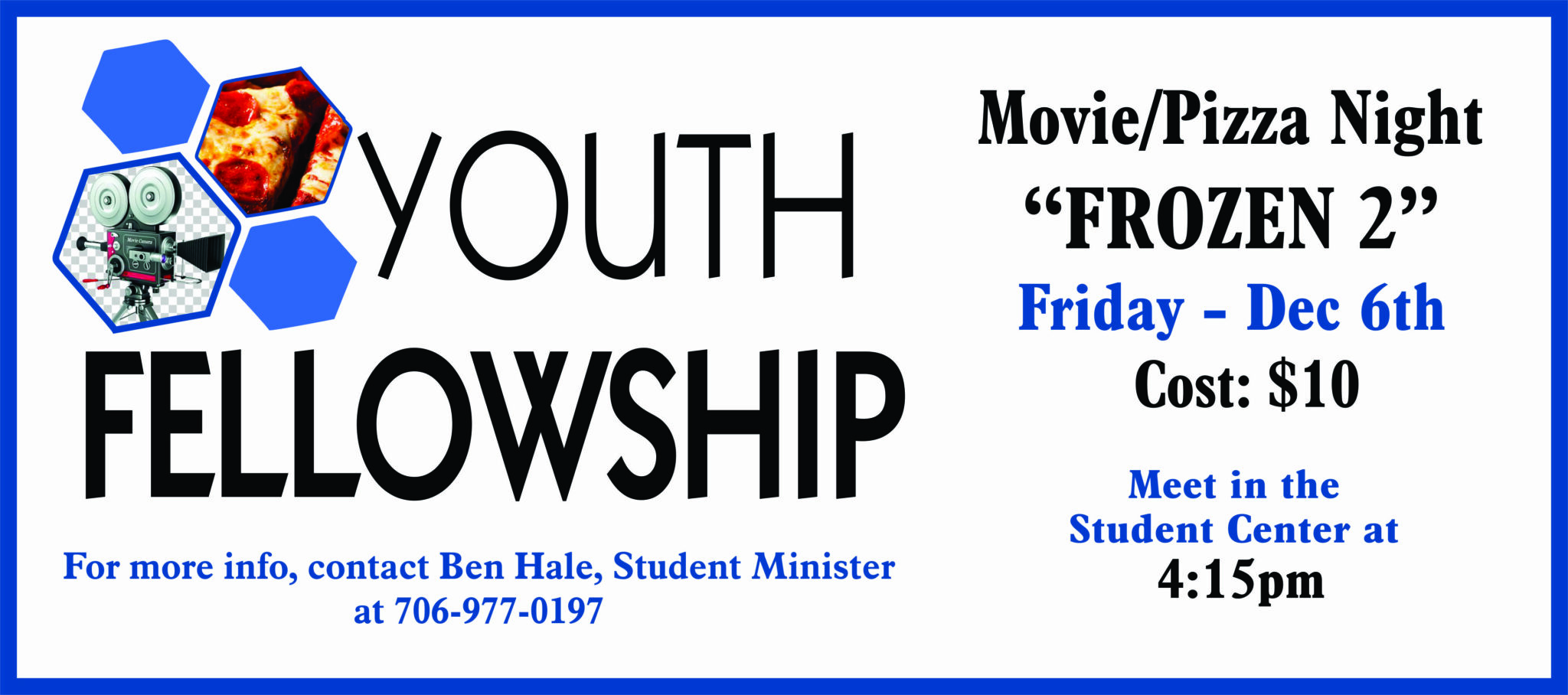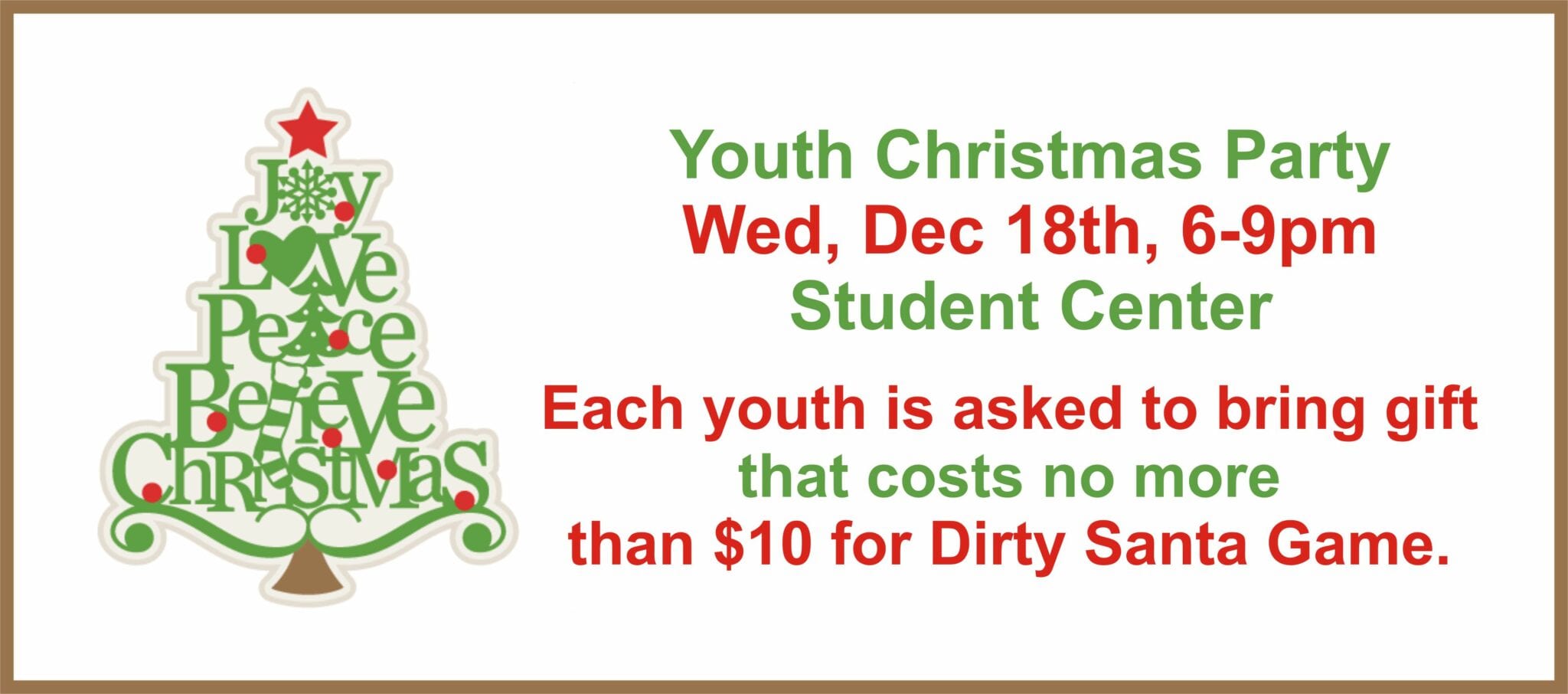 Mark Your Calendars!
Youth Fellowship Event – Movie and Pizza Night
Friday, Dec 6th, 4:15-8:30pm – Cost: $10 per person
Youth will meet at the church at 4:15pm. They'll ride the van to see "Frozen 2" then come back to the church to have pizza. Questions? Contact Ben Hale at 706-977-0197.
In order to participate, the cost of $10 needs to be paid online through our website or by using our Kiosk located in the lobby or given (cash or check) to Bro. Ben by Dec 10th. 
Click here to download a permission slip Youth-Permission-Form-frozen
Wednesday, Dec 18th: Youth Christmas party. We'll be playing the Dirty Santa game so each youth will need to bring a gift that is between $5 and $10 in order to participate. We will meet at the church at 6pm and done at approximately 9pm. Cost is bringing a gift.

The Youth will also be collecting food and toys to bless a family –  more details to come.
We'll post updates soon!
Current Bible Study Series on Wednesdays
"What Can I Learn From…"
December
11th – Elf – "Jesus is Coming" – Matthew 16:26-27
18th – Elf – "Spotting the Imposter" – John 10:1-5
Opportunities for Service:
We have an opportunity to help during Powerhouse during our 10:30am Sunday Worship service. If anyone is interested in helping, please see Ben and he will get you added to the list to serve To learn more about our Youth program and upcoming events, contact Ben Hale, Student Minister via email – Ben@cbccolumbus.com or text him at  706-977-0197.
Putting ACTION to their FAITH. Team work is what it takes!
The Youth teamed up with Kids Central (children's ministry) and helped bake cookies to share with our neighbors and friends. Just one easy way to love your neighbor! 
"Thou shalt love thy neighbour as thyself. There is none other commandment greater than these." Kids and Teens had a fun night.